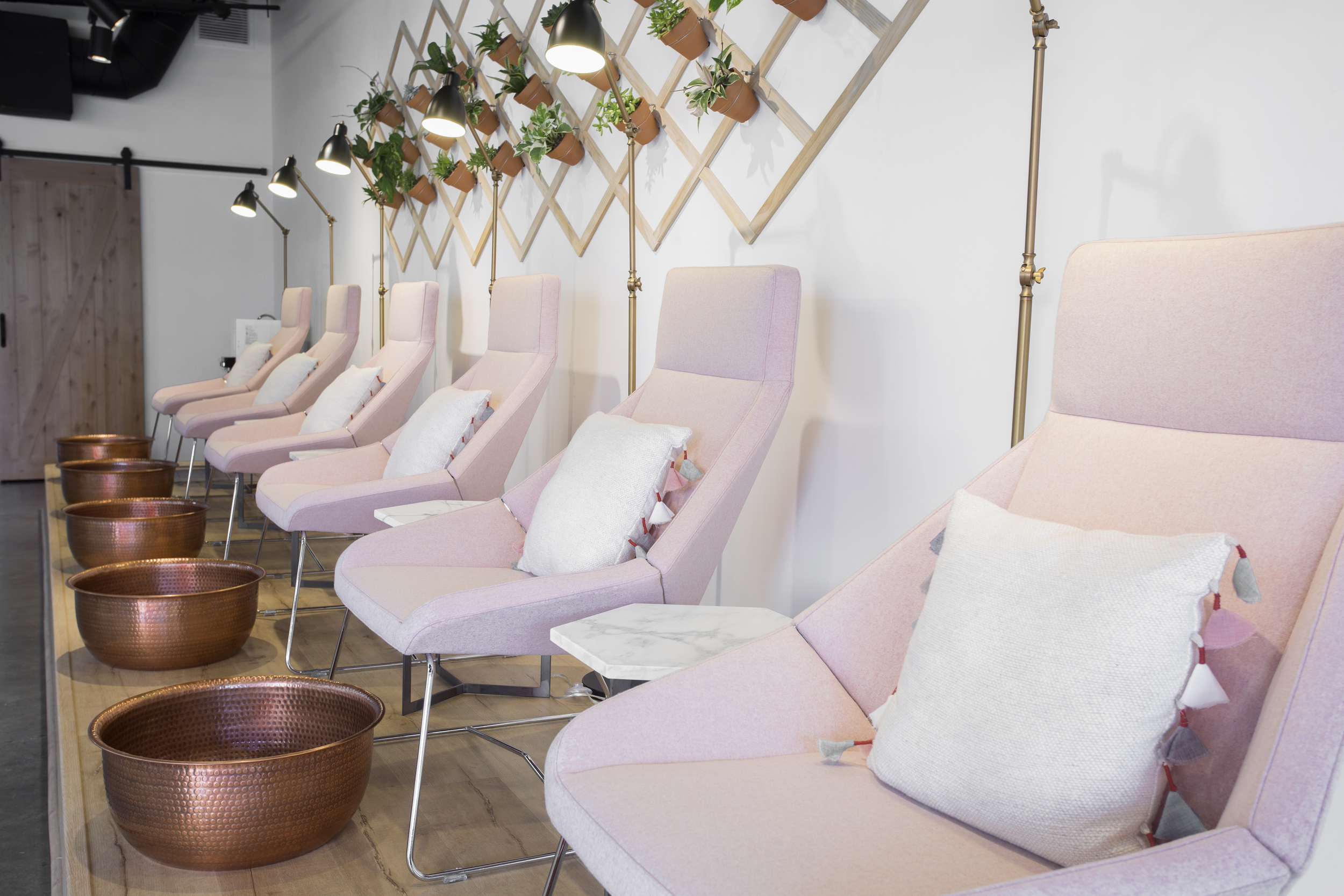 The Nailbox Salon initiative is to cultivate au courant techniques in the industry by practicing the latest contemporary treatments using premium and organic products with an added focus on style.
Nailbox breaks away from the use of harmful chemicals that can leave toxic odors in the atmosphere through our high grade air filtration system and breathable green life.
We are dedicated to providing a friendly and catering environment with a custom tailored experience for every client.
Nestled in the heart of Arts District in Downtown, Los Angeles, we have been motivated by our surroundings, inspiring us to create a bespoke ambiance for those who appreciate modern simplicity and creative spaces.